Kendal King was born on June 2, 1986. He was due on Sept. 8. He has never been accused of being patient. Our family jokes that he arrived so early because he worried God to death about when he was going to get here. His early arrival caused several problems to his health. Kendal's lungs were not fully developed, so the doctors at Vanderbilt Medical Center put him on an experimental breathing machine called a "butterfly" respirator. This machine caused severe bleeding in Kendal's brain. As a result, he was brain damaged.
Six months passed before Kendal was allowed to leave the hospital and go home. For the following three years, Kendal
stayed on oxygen and needed around-the-clock nursing care. The doctors told Jackie, Kendal's mom, that he would never walk. They also told her that Kendal would never develop a strong enough voice to talk (they have clearly never been to the movies with Kendal). The doctors did not expect the quality of Kendal's life to be very good at all.
I, on the other hand, was born on Feb. 14, 1991. I arrived two weeks early. I was a healthy, beautiful baby. My parents brought me home the day after I was born. There was no need for around-the-clock nursing care. I could breathe all by myself. There was no question about how good the quality of my life could be.
I don't remember the beginning of our friendship. All I know is that there has always been a special bond between Kendal and me. Some may think it's odd that we are friends. The majority of people would consider him a burden rather than a blessing, but that is only because they do not know him. The world typically views someone like Kendal as a person to avoid. Most people probably don't even consider him capable of being a friend, but Kendal has always been underestimated--even from the beginning.
Growing up, I was taught how to love Kendal. My mom and Kendal's mom are sisters, making Kendal and I cousins. Mom has always had a big place in her heart for Kendal. She always made a point to include him in everything that we did. I was taught to love and accept Kendal while everyone else ran away from him. This love for Kendal, instilled in me, gave me an advantage. I was able to get to know Kendal better than anyone else. We built a special relationship that went beyond family ties. We became friends. It is this friendship that has taught me how to have a life of good quality.
By nature, I am a timid person. I hate drawing attention to myself. I hate talking to people that I don't know. I enjoy my comfort zone. I have so many inhibitions that I miss out on a lot of fun things in life.
Kendal has no inhibitions. Fear is an unknown concept to him. Kendal says whatever he wants to whomever he wants to say it. He will talk to anyone, and he loves to draw attention to himself. Nothing holds Kendal back.
For years, I have tagged along with Kendal on his adventures. Being a daredevil, Kendal loves to ride roller coasters. Our first trip to Six Flags Kentucky Kingdom is one that I will never forget. That was when I rode my first roller coaster. I was scared of riding anything that goes upside-down. Naturally, I would not want to ride the massive, green roller coaster with all of its twists and turns and…loops. Kendal was, of course, the first one to get in line, and he wanted me to ride it with him. After much coercion, I got in line with Kendal and my mom. The line seemed to go on forever, and by the time we reached the boarding station, I was crying because of my fear. Kendal told me to "quit being a crybaby." So, I dried up my tears and boarded the coaster. I can't explain what happened in the two minutes of the ride. All I can say is that every amusement park adventure that followed was filled with many roller coaster rides. Thanks to Kendal, no coaster is too big or too scary for me.
Throughout my early high school years, I was, for a lack of better terms, a loner. I was the girl who stayed home every Friday night. Kendal became my movie-going friend. He loves to go. He is always up for going to see a movie. Kendal makes every movie fun to watch. He loves to draw attention to himself by laughing as loud as he possibly can. Another lesson I learned from going with Kendal is to not care about what other people think.
If Kendal thinks something is funny, he laughs. The only problem is that Kendal thinks everything is funny, even things that aren't funny at all. With his brain damage, Kendal does not experience emotions that most normal people experience. His mom said that Kendal saw her crying the other day and asked her, "What's wrong, Momma?"
She said, "I'm just being sad for a minute."
After staring at her in amazement, Kendal asked her, "How do you do that, Momma?"
She answered him, "What do you mean?"
"How do you be sad?" Kendal said. " I don't know how to be sad."
Kendal does not know how to be sad. Can you imagine not knowing how to be sad? It must be nice. This statement explains a lot about Kendal. He laughs at everything because he doesn't comprehend sadness. Kendal has taught me how to lighten up and laugh a little.
Our biggest adventure, was in January of 2011 when Kendal, Jackie, my mom and I went to California. Kendal is the self-proclaimed biggest fan of The Price is Right. To say that he loves the show is an understatement. It has always been his dream to go to Hollywood and be a member of the show's studio audience. He begged me for years to plan a trip to California. We could never find a way to do it, so I kept promising him that we would go "one day."
Finally, "one day" came, but we didn't tell Kendal or Jackie that we were planning anything until we surprised them with the trip as a Christmas present. Words cannot describe the look on Kendal's face as he opened the boxes of clues to his big surprise. His mom was in tears, and Kendal gave my dad a lick on the cheek (which is hilarious if you know my dad).
Our Hollywood vacation was greater than any of us could have imagined. We were not contestants on The Price is Right, but we were members of the audience. We were also taken backstage to meet Drew Carey. We were not expecting to meet him, so we were all surprised. I don't remember exactly what Drew said to us, but I can remember Kendal's nervous excitement. He hugged Drew at least four times in the course of 15 minutes, kissed him on the cheek, and even managed to ask Drew why the stage and set of the show looks bigger on television (no inhibitions).
After returning to the car, Kendal beamed with excitement and said, "I met Drew Carey! That was my dream!" I can't describe how wonderful it feels to witness someone's dreams come true, especially someone like Kendal.
It was once said that because of Kendal's brain damage, he would not have a good quality of life. Not only does Kendal have a great quality of life, but he also brings life to others. Kendal has brought so much quality to my life. He has been my best friend for as long as I can remember. Through thick and thin, Kendal has been by my side. He has taught me to live life to the fullest and enjoy every moment. I am thankful for our friendship. Through it, I have learned what a good life is all about. I could write a book about all of the experiences that Kendal and I have had together. Maybe, one day, I will.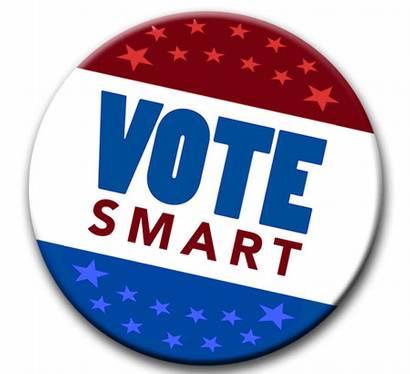 Most of us strive to be good American citizens. We pay our taxes, watch SEC football every Saturday—a must if you want to be a good American—and we place our votes on Election Day. But a thought occurred to me last week when I was sitting down to speak with Donna Thomas about her decision to run for the office of Bedford County Clerk. What on earth does the county clerk do?
It really bothers me that I did not know the role of an elected official, especially one that affects me so directly. I am convinced it is very important that we do more than go out to the polls and rock the vote. We should take a little bit of our time to understand the job descriptions of each elected office and know who is running (and by 'know' I mean beyond recognizing that guy from that commercial). This is important because elected offices really affect us more than we think.
For instance, I looked up the responsibilities of the Bedford County Clerk. I found that the county clerk is responsible for keeping minutes at the county legislative meetings—these minutes are public record.
On top of that, the county clerk is responsible for the following: the issuing of driver's licenses, car titles and registrations, beer permits, business licenses, car tag renewals, passports, boat registrations, and marriage licenses. The county clerk is also in charge of keeping a record of notaries in the county.
This is not an exhaustive job description; it is simply an overview. I don't know about you, but I find it really important that the person I give my vote to for county clerk is equipped to handle all of these responsibilities.
If you will ever need to obtain a passport, renew your car tags or get married, you will have to deal with the county clerk. Think about that when you place your vote in the Democratic Primary on May 6.
The feed has not been setup

| | | |
| --- | --- | --- |
| | | |